The Vigilant CEO - Small Business Edition:

From No Security to Fully Secure in 48 Hours
Protecting your business doesn't have to be overwhelming or expensive. Even today, you can keep your secrets secret.
Secure your business like a pro
without the headache or the expense.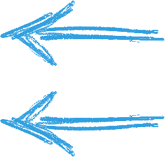 Every minute you wait, you could be losing money or secrets...
In this Ebook You Will Discover...
Premise Security

Dumpster diving, properly locked safes, video cameras… Learn the tricks people use to gain access to your office and how to stop them.

Data Lockdown

Is your networked data safe? You'd be surprised at the things you think are secure that are actually wide open for prying eyes.

Communications

Your texts & calls can be hacked! Get your whole team involved in these simple security measures.
Derek Dwilson has been passionate about technology and security his entire life. He has a law degree from the University of Texas and he leads the security, IT and legal ventures of Texzon Utilities.

Derek Dwilson, J.D. Director of Legal Affairs, IT and Security at Texzon Utilities
Stephanie Dwilson has a law degree from U.T. and a Master of Science in Science & Technology Journalism from A&M. She's been published by Business Week, Fox News, numerous business magazines and national websites.

Stephanie Dwilson, J.D. & M.S. Author, Publicist & Attorney
Ebook Only Package
Get Secure Now!
This package is our lower-priced option for budget-conscious customers. It includes our xx-page ebook with valuable tips on how to secure your business, both online and offline.
Ebook + Consultation
Get Secure Now!
Includes our ebook plus a consultation! You'll receive an application form with guided questions and one of our experts will send you specially tailored suggestions for your company. (Note: Consultation is security-focused and not legal advice.)
Special Membership Site
Add me to the list!
We'll be releasing a members-only site soon. This will be full of the latest & greatest trends and security ideas. If you'd like to be notified when this site is ready, just click the button above and share your email and name!
Disclaimer: All tips and reports are NOT to be construed as legal advice. Reading this book or requesting a security consultation does not establish an attorney-client relationship and does not involve legal information.